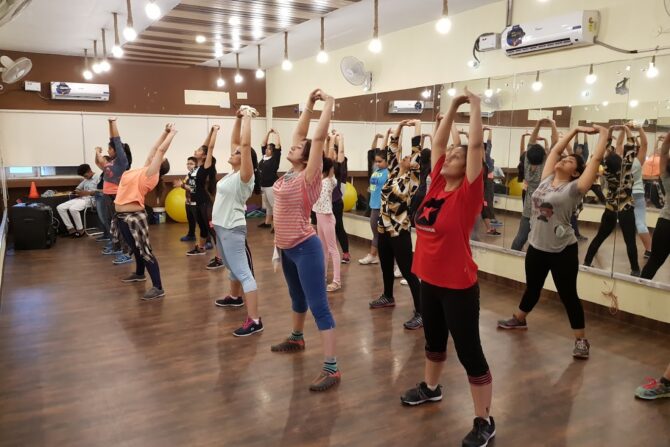 Introduction:
In a bustling world where women juggle multiple roles and responsibilities, prioritizing wellness often takes a backseat. At Sona Gym & Spa, we're changing that narrative. Our mission is clear: to empower women through holistic well-being, offering a space where they can thrive, rejuvenate, and embrace their strength. Join us as we delve into the empowering journey that awaits you at Sona Gym & Spa.
Unleash Your Inner Dance Enthusiast: Zumba with Sona Mahajan
At the heart of our commitment to wellness is our owner, Sona Mahajan. A verified Zumba instructor and a beacon of inspiration, Sona infuses every Zumba class with her vibrant energy. Dancing isn't just exercise; it's an expression of joy and liberation. Through dynamic Zumba sessions, Sona empowers you to shed inhibitions, boost your mood, and engage in a workout that feels more like a celebration.
Personalized Training: Your Journey, Your Way
We understand that every woman's fitness journey is unique. That's why our gym offers personalized training tailored to your goals, preferences, and current fitness level. Our expert trainers work alongside you, guiding and motivating you to achieve results that matter to you. Whether you're aiming to build strength, lose weight, or enhance your overall well-being, our personalized approach ensures you're never alone on your journey.
Community and Camaraderie: Group Classes for All
Joining a fitness community can elevate your experience to new heights. At Sona Gym & Spa, our group classes provide a supportive atmosphere where like-minded women come together to challenge themselves and uplift one another. From invigorating yoga sessions to heart-pounding high-intensity interval training (HIIT), our diverse range of classes caters to various fitness levels and interests.
A Sanctuary of Serenity: Wellness Beyond Workouts
Wellness extends beyond physical exercise. That's why we offer a sanctuary of serenity within our spa. After an intense workout, treat yourself to our spa services, including massages and facials. Recharge your body and mind, indulging in moments of relaxation that contribute to your overall well-being.
Experience the Sona Difference: Your Wellness Journey Begins Here
At Sona Gym & Spa, we're more than just a gym. We're a community united by the pursuit of empowerment and well-being. Join us on a journey that celebrates every step, every triumph, and every transformation. Discover your strength, embrace your potential, and experience the Sona difference.
Conclusion:
Your journey towards holistic wellness begins at Sona Gym & Spa. Let us be your partner in embracing your strength, achieving your goals, and celebrating your progress. Join our community of empowered women and embark on a path that leads to a healthier, happier, and more vibrant you. Your wellness journey starts here, at Sona Gym & Spa.
Feel free to customize and expand on this blog post to highlight specific services, success stories, or events at Sona Gym & Spa. Optimize the content with relevant keywords, and ensure it provides valuable information to your target audience.